Happy Monday Morning, Indeed! No one likes waking up on a Monday morning after "springing forward" during Daylight Savings Time. It's darker out, it feels earlier then normal and not a great way to start off the week! At
Ultimate Bootcamp
, we embrace the weekend that we move the clocks forward! For us, this is the start of the spring season and an increasing number of daylight hours moving towards the summer. We understand that the timing transition can be difficult for some, especially helping you stick with your exercise routine, so we've put together a few tips to help boost your workout routine with the recent time change!
Think in Real-Time
Forget about Daylight Savings Time! Don't wake up, look at the clock and think, "So, the clock says 6am, but it's really 5am..." It doesn't matter what time it was a few days ago. Accept the fact that the time has changed and put the rest out of your head. The sooner you stop living in the past, the easier it will be to move on. Yes, we get it might take a day or two, but by Wednesday, you'll be loving the fact that you can drive home before sunset!
Stick to Your Schedule
A one-hour time difference is no reason to alter your schedule. Whether that means going to bed at night so you can wake up for your morning workout routine, or having a daily snack at 3pm so you can make it to dinner, try to continue your usual daily activities like normal.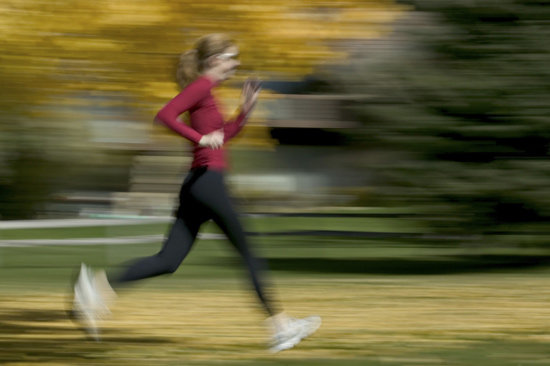 ..But Vary Up Your Workouts
It's a pretty well known concept that mixing up your workout routine is key to sticking with a fitness regiment. At Ultimate Bootcamp, we vary up our workouts to keep things interesting and keep those muscles guessing. Spring is the perfect time to try something new. Whether that means taking your first Ultimate Bootcamp class for the first time, or heading outside for a run after work instead of your usual morning gym treadmill run, this week is the perfect week to try out something new.
Head Outside
To most, 50 degree weather might not seem like a heat wave. But we're New Englanders that have toughed through multiple blizzards this season and it's finally starting to be bearable outside. So, whether it is walking a few extra blocks before hopping on the T, or going for a hike on the weekend, take advantage of the time and just go outside. Getting sunlight and the fresh air will help make that time transition that much easier, because you'll be thinking ahead to the summer!